PMC Blog
Tuesday, 06 January 2015 13:32
Far Cry 4 is an open-world survival shooter video game from Ubisoft Montreal out now on PS4, Xbox One, PS3, Xbox 360 & PC.
Along with the composed soundtrack, Far Cry 4 featured Panjabi MC - "Jogi" (Plays throughout the mission 'Advanced Chemistry')
Friday, 17 October 2014 00:06
Panjabi MC will pay a Visit to Singapore and Malaysia for LIVE shows from 18th October to 21st October 2014.
DIWALI TOUR


SAT 18TH OCTOBER
Avalon // Singapore // Singapore
TUES 21ST OCTOBER
Up Town Dance Bar // KL Kuala Lumpur // Malaysia
Wednesday, 30 July 2014 20:14


Join us at Hotel Olympia Beach Vodice on 3rd of August in Croatia

TICKETS
Thursday, 29 May 2014 18:05
Panjabi MC - Beware Of The Boys (LooKas & D!RTY AUD!O Remix) from Ultra Music OUT NOW.
Friday, 09 May 2014 17:18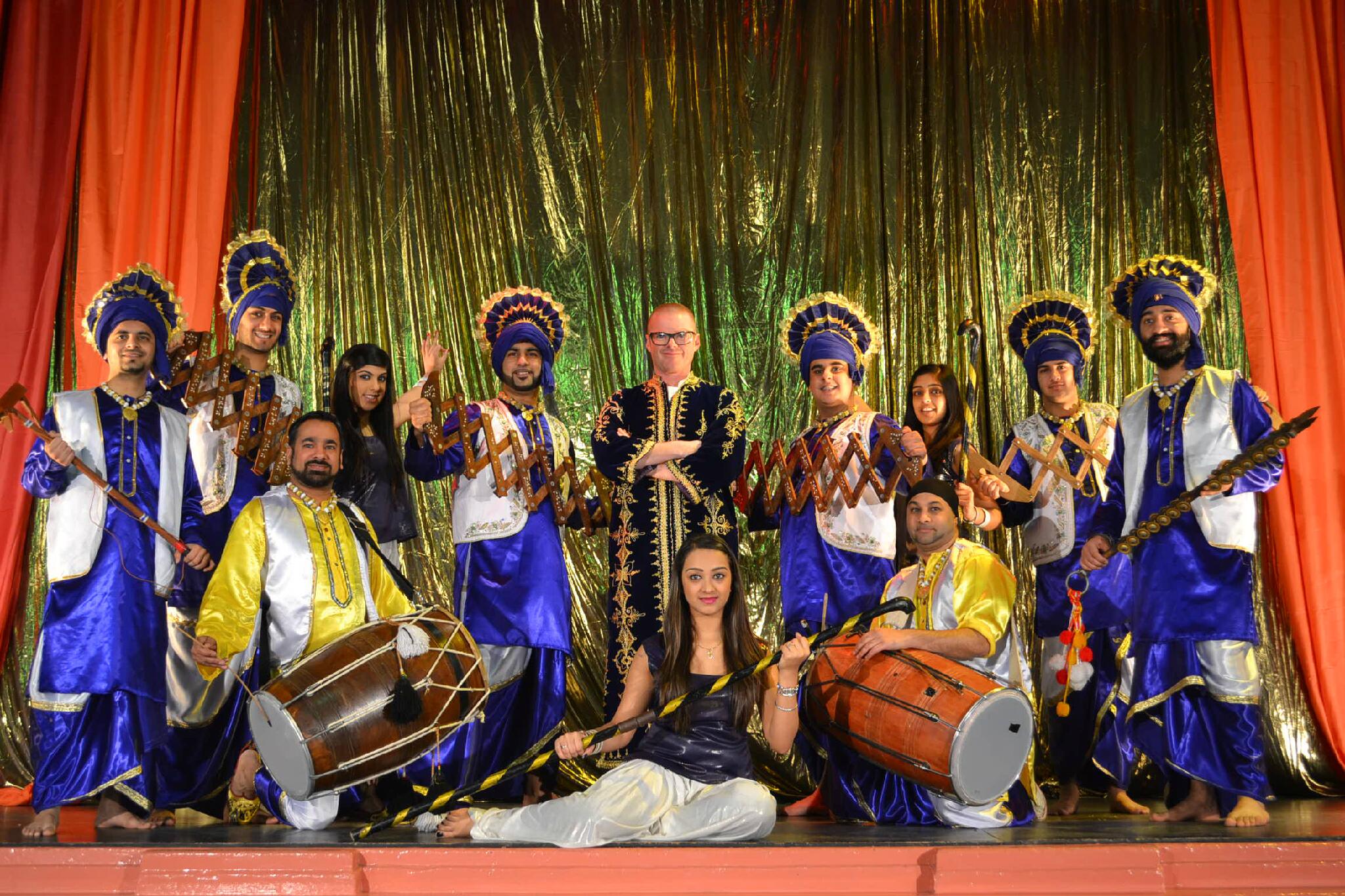 Yesterday evening on Channel 4, Celebrity Chef Heston Blumenthal arranged a showcase to the Panjabi MC song "Moorni" launching the main course meal for his 'Great British Food' TV series.
Watch the clip HERE

#GreatBritishFood #Heston #PanjabiMC #BalleBalle #PunjabiRootsAcademy #Bhangra
Source: http://www.channel4.com/programmes/hestons-great-british-food/4od
Monday, 05 May 2014 22:42
Chillin at bbc who is it #Bhangra50 pic.twitter.com/Dao6hMcNhs

— Panjabi MC (@PanjabiMC1) May 5, 2014
As part of Bhangra Britain Season BBC Asian Network asked a panel of leading Bhangra Music experts to pull together a list of top Bhangra tracks from the 70's to 2013. Yesterday, Moorni, Mundian To Bach ke and Dhol Jageero Da were positioned in at #2 #13 #22 in the BBC Asian Network 50 Greatest Bhangra Anthems voted by the listeners. #Bhangra50

Listen to the Full Playlist on Spotify HERE
Read more...
Friday, 18 April 2014 14:55
Congratulations to Gogola and Nodiko who recently made it through the 5th round covering 'Jogi' by Panjbai MC. They received a maximum 40 points from the Ori Varskvlavi Judges on Hope TV.


Read more...
Monday, 14 April 2014 13:04
Sat 12th April 2014 - Rap legend Grandmaster Flash goes in the mix selecting a Panjabi MC break for Charlie Sloth on BBC 1xtra .

Grandmaster Flash, one of the pioneers of hip-hop DJing, cutting, and mixing inducted into the Rock and Roll Hall of Fame becoming the first hip hop/rap artist to be so honored. He invented the Quick Mix Theory, which included techniques such as the double-back, back-door, back-spin, and phasing. This allowed a DJ to make music by touching the record and gauging its revolutions to make his own beat and his own music. Flash's template grew to include cuttin', which, in turn, spawned scratching, transforming, the Clock Theory and the like. He laid the groundwork for everything a DJ can do with a record today, other than just letting it play. What we call a DJ today is a role that Flash invented.

LISTEN HERE
Monday, 17 March 2014 09:58
We would like to wish you all a very happy Holi 2014
Read more...
Sunday, 19 January 2014 17:17
Panjabi MC embarks on a North American tour being featured in cities such as New York with DJ Rekha, Los Angeles, and finishing it in San Francisco at Non Stop Bhangra!

Feb 06 // New York, USA // (LE) Poisson Rouge (Basement Bhangra)
Tickets: http://bit.ly/KdDsHW
Feb 07 // Hollywood. Los Angeles, California, USA // Dragonfly
Tickets: http://www.desiclub.com/pmc-la
Feb 08 // San Francisco, California, USA // The Public Works
Tickets: http://www.nsb100.eventbrite.com
«
Start
Prev
1
2
3
4
5
6
7
8
9
10
Next
End
»
Page 1 of 19
Live updates
PMC's latest Tweets: